A Vegan Art &Lyfstyle Social Entrepreneur Experience featuring South LA's Finest.
Come access South LA's alternative and mindful vendors specializing in food, teas, meditation, health/nutrition & goods/services.
Chef Wose Kofi of Baba's Vegan Cafe hosts this juicy creative pot of vegan presentations by local entrepreneurs and their life giving products. This is a family event. All children are free. All are welcome vegan, sometimes vegan, or not vegan at all, ALL are welcome and encouraged to come.
Great way to be introduced and invested in local health and wellness business.
Circulating and investing, is act of 10-fold.
PLEASE SHARE.
Tickets Available Starting Sunday Jan 21th on Eventbrite
Entry $10 RSVP $15 at Door no RSVP
Raffle ticket with entry.

Workshops & Presentations Line Up:
Meditation w/ Brotha Jermaine Hagan

Juicing Demo w/ Negus Korby Chef Korby
Nutrition & Raw Veganism w/ Sistar Modupe of Raw Vegan Soul Food
Midwifery, Health & Das Vegan with Racha of Crimson Fig Midwifery
Up & Close w/ D'guru Jordan: A Live Interactive performance and Conversation.

Vendors:
Global Lioness Body Care
Royalties and Teas
Restore Blendz
A Crystal Peace Jewelry
Hood Bruja Baked Goods & Healing treats
Ancestral Aklhemi Jewelry
Vegan Boutique clothing and goods
Jag Adore bags and goods
KHASA w/ Inpu Ka Mut
And more...

Bringing families together to explore, "health and wellness", from a vegan perspective.
Ask about vendor APPLICATION
www.babasvegancafe.com

More about Kinetic Studio


http://

www.kineticstudio.la/
Powered by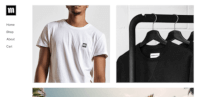 Create your own unique website with customizable templates.